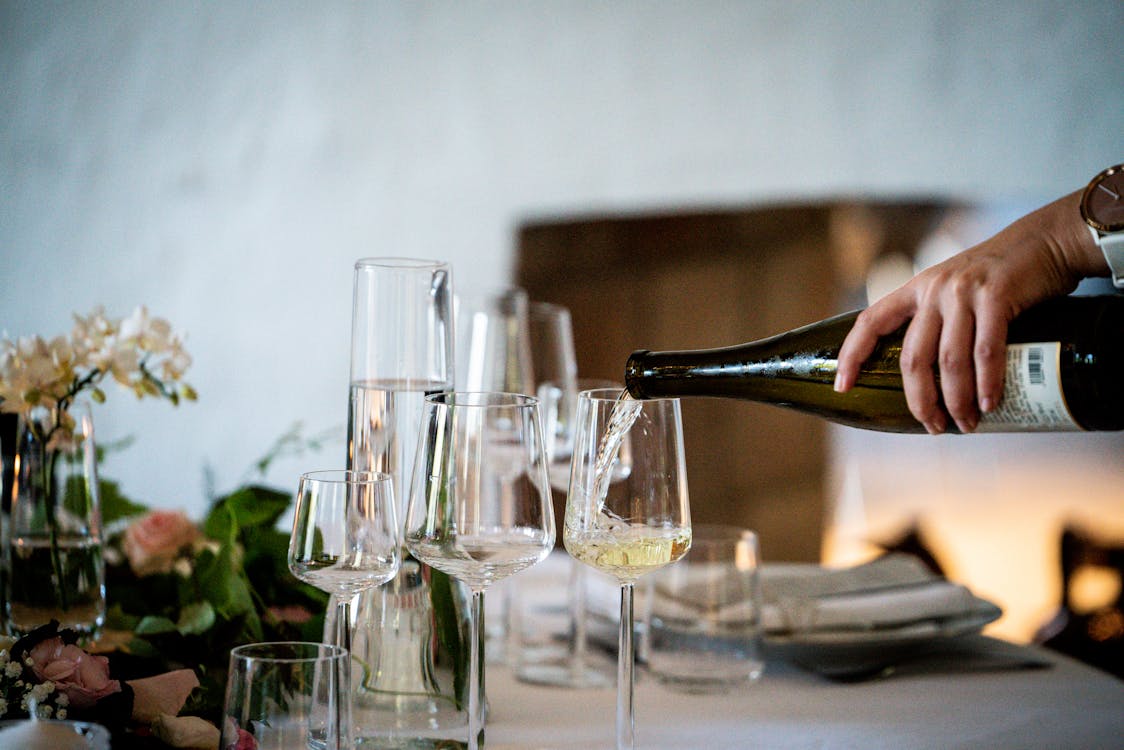 Photo via Pexels
How to Hire Sales and Marketing Help for Your Winery
When you're running a winery, you're so consumed with the day to day responsibilities of business ownership that you don't necessarily think about your sales and marketing strategy. In order to stand out in this industry, though, you need to ensure that you're reaching out to new audiences and promoting the unique experience you provide. That's why SEO News Journal has assembled the following helpful tips and resources.
Utilize Off-the-Shelf Software
Before you start searching for freelancers to hire, it's important to remember that you may be able to speed up or automate certain tasks and processes simply by investing in off-the-shelf services. This could include software like customer relationship management programs or bookkeeping programs. While off-the-shelf services will not provide custom features for your business, you may be able to find off-the-shelf programs that are specifically designed for the wine industry.
Some off-the-shelf services can also help you take care of necessary legal tasks like business formation. For example, if you want to form an LLC to protect your personal financial assets and gain tax advantages, you can work with an online formation service instead of trying to tackle the paperwork on your own or forking over high fees for a lawyer. Every state has its own regulations for LLC formation, so working with a formation service will ensure that you meet the requirements.
You can also save money as well as streamline day-to-day operations by taking advantage of free online tools. For instance, if you need to send PDFs but don't want to overload the recipients' inboxes, use this free tool to compress a PDF online.
Freelancers vs. Full-Time Employees
In addition to deciding whether you could complete some tasks with off-the-shelf services, you'll also need to determine if you need a freelancer or a full-time employee before you start working towards filling a particular role. Consider what kind of role you're trying to fill:
If you need temporary assistance with a short-term project, or the role will be part-time, working with a freelancer will probably suit you.
If this will be a long-term role with a list of responsibilities that could potentially grow, you should consider hiring a full-time employee.
Who to Hire
You've decided that hiring a freelancer would be your best option, and now, you're wondering how to define the role. First, consider which specific tasks they will be responsible for, and then determine what kind of qualifications you'll be looking for. You may want to look up a few descriptions of typical sales and marketing roles in order to choose the right title when you write the job description.
What kinds of sales professionals could you hire? SalesForce Search states that businesses often need lead generation and business development experts, which are both roles that can be performed on a contract basis. You could also seek out a sales strategy consultant. When it comes to freelance marketing professionals, Wisegeek states that you might require the services of a social media manager, search engine optimization expert, marketing consultant, web designer, or public relations specialist.
Navigating the Hiring Process
If this is your first time hiring a freelancer, you might be confused about how to handle the ins and outs of the hiring process. You can begin your search by creating a clear job ad and sharing it on freelance job boards as well as on your company's social media profiles. In your job ad, make sure to request work samples or examples of previous marketing and sales campaigns that the candidate has worked on. In addition, let your professional network know that you have open freelance positions so that they can send referrals your way.
Once you've received responses from a few candidates who meet your requirements, you can start scheduling virtual interviews. Pay attention to the candidates' conduct during their interviews. Ask yourself these questions:
Did they log in to the video meeting on time?
Were they clearly prepared for the interview?
Were they polite and friendly while chatting with you?
What to Look For
Ultimately, you want to find out if freelance candidates have specific experience working with wineries on sales and marketing projects. They should be able to provide metrics that demonstrate their positive impact on previous clients' businesses. If you meet with a candidate you like who has not worked with wineries before, find out if they have experience with food and beverage clients, like craft breweries or boutique coffee shops. A skilled freelancer will be able to translate relevant experience in different industries to the benefit of your business.
Running a winery is already a high-pressure job – you don't need to try to handle your company's sales and marketing strategy on your own. Instead, you can choose freelancers who already possess the necessary skills. With these tips, you'll have no trouble finding freelancers who understand your company's needs and mission.
SEO News Journal is a Professional SEO blog Platform. Here we will provide you only interesting content, which you will like very much. Please direct any questions to [email protected]