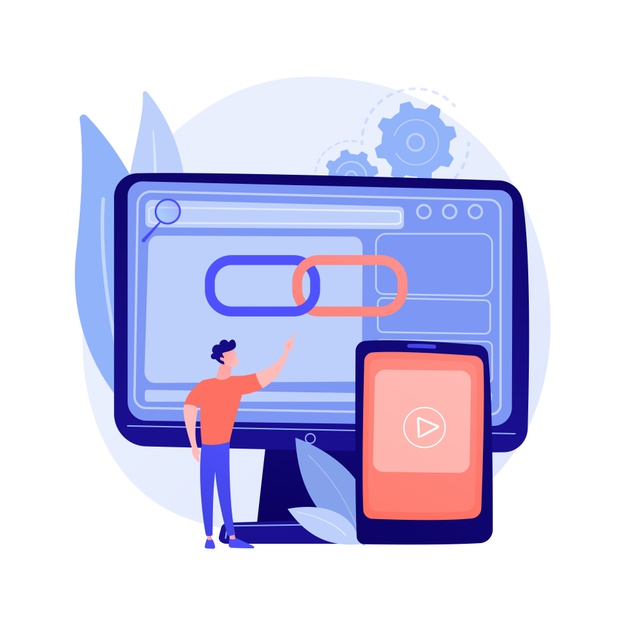 How to Index Backlinks: A Step by Step Guide
‍
Backlinks are the cornerstone of an effective SEO strategy. They demonstrate the authority and trustworthiness of your site, and they help Google understand what your site is about. The more backlinks you have from quality sites, the better your SEO will be. When it comes to backlink indexing, there are quite a few nuances to keep in mind. This article covers everything you need to know about indexing backlinks so that you can implement this strategy with ease. Read on to learn more…
What is Backlink Indexing?
Backlink indexing is the process of letting Google know that a backlink exists on a specific page or website. This is important because Google uses backlink information to understand your site's relevance to specific keywords. In short, if you want a backlink to help your site's SEO, you need to let Google know about it! Backlink indexing can be done by adding a link on a page or by inserting a link in your source code. An example of a backlink indexing link might look like this: a href="https://www.example.com/article-name">Example Article Name/a>
Why You Should Care About Backlink Indexing
As we've mentioned, backlink indexing is one of the most important aspects of SEO. It shows Google that your site is trustworthy and relevant. Links are also important because they send traffic to your website. The more links you have, the more traffic you'll get. If you don't know if your existing links are indexed by Google or not, you could be leaving potential customers and revenue on the table. The more backlinks you have from high-quality sites, the better your SEO will be. It's important to note that not all backlinks are created equal. In fact, many low-quality, spammy backlinks can actually hurt your SEO. It's up to you to make sure that Google indexes your backlinks. Otherwise, you're missing out on a ton of potential traffic and leads.
How to Check if a Link is Indexed or Not
Before we get into the nitty-gritty of backlink indexing, let's first address the big question: how do you know if a link is indexed or not? There are two ways to go about this. You can either use Google Search Console or one of the many backlink indexing tools. Google Search Console: If you go to the backlinks section in Google Search Console and sort by the "new" column, you'll see all the links that Google has discovered recently. Alternatively, you can select "all" to see all discovered links. This is a good way to get a sense of how many links have been indexed and how many have not. Unfortunately, it's not the most accurate way to check. Backlink Indexing Tools: When you use a backlink indexing tool, you can be more confident that Google is aware of the backlink. This is because these tools will actually contact the webmaster and let them know that Google needs to index their link. If the webmaster doesn't respond, the tool will automatically send the link to Google anyway. This is why we recommend using a backlink indexing tool.
The Benefits of Backlink Indexing
As we've mentioned, backlink indexing is incredibly important for your SEO. Here are some other benefits of backlink indexing: – Increased Traffic: Backlinks are a great way to get more traffic to your site. You can get more visitors from high-quality sites that already have lots of traffic. – Higher Rankings: If you have lots of high-quality backlinks, you'll see an improvement in your rankings. – Better Conversions: If people are clicking on your backlinks, you'll get more conversions. – More Profits: Your business will make more money if it has better rankings and gets more traffic.
Step 1: Find Unindexed Backlinks With Google Search
This is by far the easiest way to find unindexed backlinks. Simply go to Google and search for a related keyword. Remember to use the "site:" operator so that you're only seeing results from the homepage of a website. Copy and paste the URLs of the sites that don't have a "no follow" link. We recommend using a note-taking app like Evernote to keep track of the URLs. You can make this process even easier by using a backlink indexing extension. We recommend checking out Ahrefs Link Intersect and SEMrush Site Audit. These extensions will let you quickly see if any of the backlinks are unindexed.
Step 2: Find Unindexed Backlinks with Ahrefs and Moz
If you want to go above and beyond when it comes to backlink indexing, you can use backlink indexing tools. We recommend checking out both Moz and Ahrefs. Both of these tools let you check whether a link is indexed or not. There are a few ways to do this: – Annotated Backlinks: You can click on the "Annotated Backlinks" tab and then click "Indexed" or "Not Indexed". This will show you all of the links on the homepage of your website. You can also do this for individual links by clicking "Details". – Index Status: You can also click "Index Status" and then select "Check Index Status". This will show you the index status of all of your links. It's a good idea to do this every once in a while to stay on top of things. – Indexed/Not Indexed: You can also click "Indexed" or "Not Indexed" when you're creating a new backlink. This is only available for links that you create manually.
Step 3: Export and Combine Your Data From Ahrefs and Moz
Once you've gone through the above steps for both Moz and Ahrefs, you'll have a list of unindexed backlinks. Now you need to export the data from both tools so that you can combine it into a single document. You can do this in Excel by pasting both documents into the same spreadsheet. You can then sort the data based on URL or on the "Index Status" column so that they are all in the same order. Once you have all of your data in one place, it's time to decide which links need to be submitted to Google. We recommend ignoring all links that are on domains that you don't own and only submitting links from domains that you own or that you are sure are trustworthy.
Step 4: Export your backlinks from Google Search
Now that you have your list of unindexed backlinks, you need to send them to Google. This can be done through Google Search Console by clicking on "Manage Links", clicking on the " New " button, and then clicking " Submit for Indexing ". Managing your backlinks is a bit of a pain. It's not very intuitive, and it takes some time to input hundreds of links. It's far easier to do this through the source code of your website. To do this, you'll need to log into your website's source code. If you don't know how to do this, you should hire a developer to do it for you. Alternatively, you can use a backlink indexing tool to do this for you.
Step 5-a: Determine Which Links Are Currently Indexed Using Excel
Once you've submitted your links to Google, you can use Excel to figure out which links are currently indexed. This is easy to do and it will save you a lot of time. Simply click on " Data " and then " What-If Analysis ". Click on " Field " and then " Any Field ". Select the " Indexed